November Newsletter – Happy Thanksgiving
Happy Fall - October Recap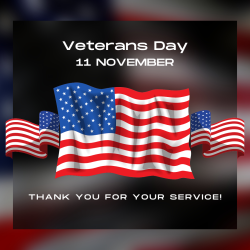 Remembering Those Who Serve
Thank you to all of our IABC DC members and their family members who have served, are currently serving, and have made sacrifices for the United States!
Did you know in 2021…?
There were 16.5 million military veterans in the U.S.
1.7 million were female.
1.9%. were Asian American.
73% were non-Hispanic White.
8.2% were Hispanic or Latino (of any race).
12.3% were African American.
0.7% were American Indian or Alaska Native.
0/2% were Native Hawaiian or Other Pacific Islander.
2.7% identified as Some Other Race.
24.4% of veterans were ages 75 and older.
8.2% of veterans were younger than 35.
Source: Veterans Day 2022: November 11, United States Census Bureau
Avoid These AP Style Mistakes
Deadlines and full schedules dictate most of our days, but making time to review the latest AP Stylebook might be just what you need to polish up your nearly-flawless writing skills! Employees at Ketner Group Communications share some of the common AP style mistakes they make. Are you a culprit of any of these?
KG's Most Common Mistakes
Using "their" Instead of "its." – Jeff's our biggest offender on this one!
The Double Space Two-Step – As Catherine would say! It's a tough change, but we're all in this together.
Too Many Commas – Caitlin has become a little comma happy recently – this article in PR Daily is a great read for tips on comma usage!
Misspelled Words – Brittany's a Grammar Hammer, but "occasion" and "fulfillment" give her some spelling trouble every now and then.
That AP Rule We Just Can't Ever Remember…
Texas vs. TX – This one still gives Catherine and Jeff a rough time! "Always Texas, not TX!" Catherine suggests double checking your AP style book to confirm the states for new clients.
Now Where to Put This Footnote… – Inside or outside the period? Inside or outside the quotation? Brittany struggles with these questions daily. The rule: if footnoting an entire sentence, place the footnote after the period. If footnoting a single word or phrase, place the footnote directly after it and before a period.
When Do I Hyphenate? – Compound modifiers can be confusing and once you've fallen into the sticky trap it can be impossible to get out. Caitlin often uses two or more words to express a single concept, but not without deliberation!
The AP Rule That Haunts Us
Its vs. It's – This is one of Jeff's ultimate pet peeves. His helpful tip is to say "it is" out loud every time you write "it's."
Capitalizing Everything! – Catherine cringes when she sees titles capitalized in press release quotes. "Not Everything Is That Important, People!"
The Double Space Two-Step, Again – We all grew up doing it, but times have changed and it is no longer correct according to AP style. Caitlin's been cracking down on this one!
Homonym Mix Ups – Typing all day for a living can warrant the occasional mistake, but the misuse of "to" and "too" drives Brittany batty! She's watching you, People of Facebook. "Conversely, catching a 'who versus whom' or 'less versus fewer' mistake makes me feel like an editing rockstar," she says. You most certainly hold Rockstar Editor status at KG, Brittany!
Refresh your AP style memory! Go over common mistakes and help others on your teams and in your companies to be aware of them. Taking an hour today can save you more than a few hours of edits in the future!
Source: The Scariest Thing You'll See This Halloween… AP Style Mistakes! Ketner Group Communications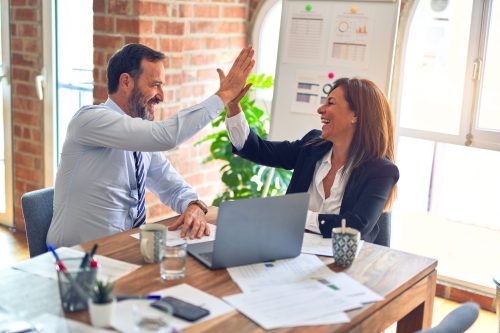 Native American Heritage Month
Native American Heritage Month recognizes and celebrates the significant contributions the first Americans made to the establishment and growth of the United States.
During November, we highlight and celebrate the culture and heritage of Native Americans who enrich the quality and character of the Nation. This month allows us to spread awareness about Native tribes and educate others about the past and current challenges faced by Native Americans. As Veterans Day is also celebrated in November, we remember and thank our American Indian and Alaska Native veterans and their families for their service and sacrifice. In WWI and WWII, many served as "code talkers" who used their tribal language to send secret communications on the battlefield!
Ways to Participate
Here are a few ways you can honor Native Americans.
"Decolonize" Your Thanksgiving. Many Native Americans consider the classic Thanksgiving story that involves pilgrims and Native Americans as a "Day of Mourning," pointing out the story overlooks the tragedies indigenous communities faced when Europeans settled in the Americas. Some ways to "decolonize" your Thanksgiving celebrations include putting away Native American decorations and tropes, introducing native dishes to your dinner table, and engaging in conversations about Native American history.
Support Native-Owned Business and Charities. Consider spending your Black Friday money at some Native-owned businesses or even donating to charities to not only support these communities' well-being, but also contribute to worthwhile causes. Here are a few businesses and non-profits:
Honor Indigenous Stories. Honoring and amplifying the voices of Native Americans is a great way to gain understanding of their culture and history. Check out just a few of the many news sites, podcasts, and resources available: