March Newsletter – It's Membership Month!
What a Great Start to a New Year!
DEI Initiatives Are Futile Without Accountability
We are seeing many companies committing to diversity, equity and inclusion (DEI) in their procedures and culture. This is an important first step, but there is a palpable "where to now?" in how to implement this commitment – especially around accountability. Dr. Evelyn R. Carter makes the case for using a framework for measuring and evaluating your DEI efforts through three steps:
Educate

—

Before telling people what to do, you have to tell them why.
Listen

—

Invite feedback, really listen to it, and iterate.
Recognize

—

Celebrate your wins. But nudge those who need it.
Welcome, New and Returning Members!
March is Member Month!
Sure, Member Month lets you save 20% off your membership when you join or renew in March. But that's not the biggest reason to become or stay an IABC member.
In these often hectic and demanding times, IABC is an oasis for you. It's a source of refreshment, new perspective, and connection with people who really understand your day-to-day struggles.
IABC means access to an international network of fellow communication pros, providing you with tools and knowledge. And IABC helps you stay aware of trends all around the world, so you can serve and lead with authority in your organization.
IABC is working hard at the international, regional and chapter level to meet the needs of all members while also attracting new generations of communication professionals. You can be part of this exciting journey. And it starts by joining or renewing. Become an IABC member today.
# # #
The DC Metro chapter extends a warm welcome to our newest members:
Stephani Chall
Lisa Chensvold
Sarah Clark
Corey Jones
Julie Malveaux
Natalie Montanez
Gregg Siegel
And…welcome back to these recently renewed members:
Erin Agelakopoulos

Jarrett Bens

Sandrine Deparis

Lori Farmer

Denise Hobik

Mark Hoeflich

Lauren Mazanec

Jennie McConagha

Lisa Patten

Brenda Siler

Robyn Spero

Marcie Steerman

Daria Steigman

Deanna Troust

Karen Vahouny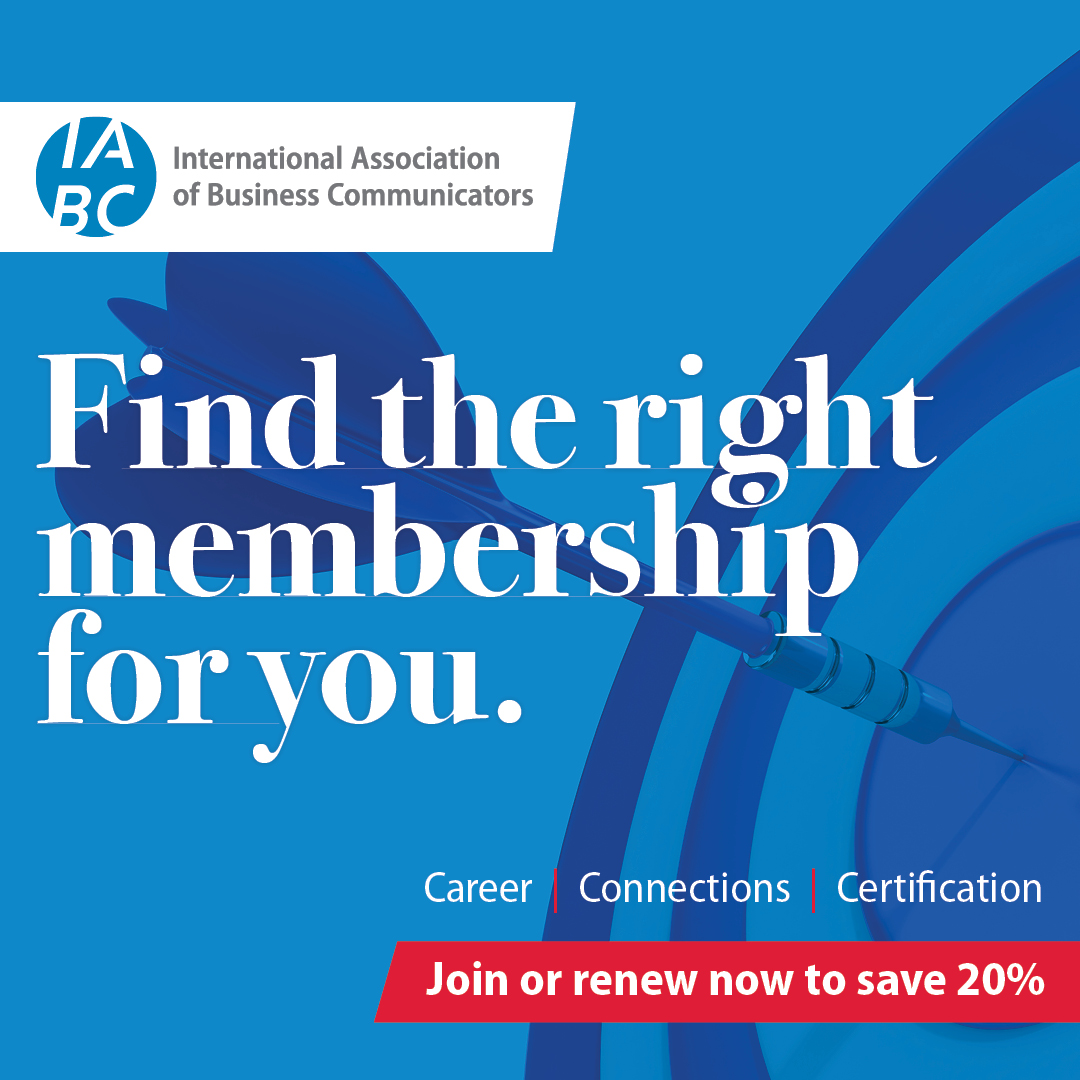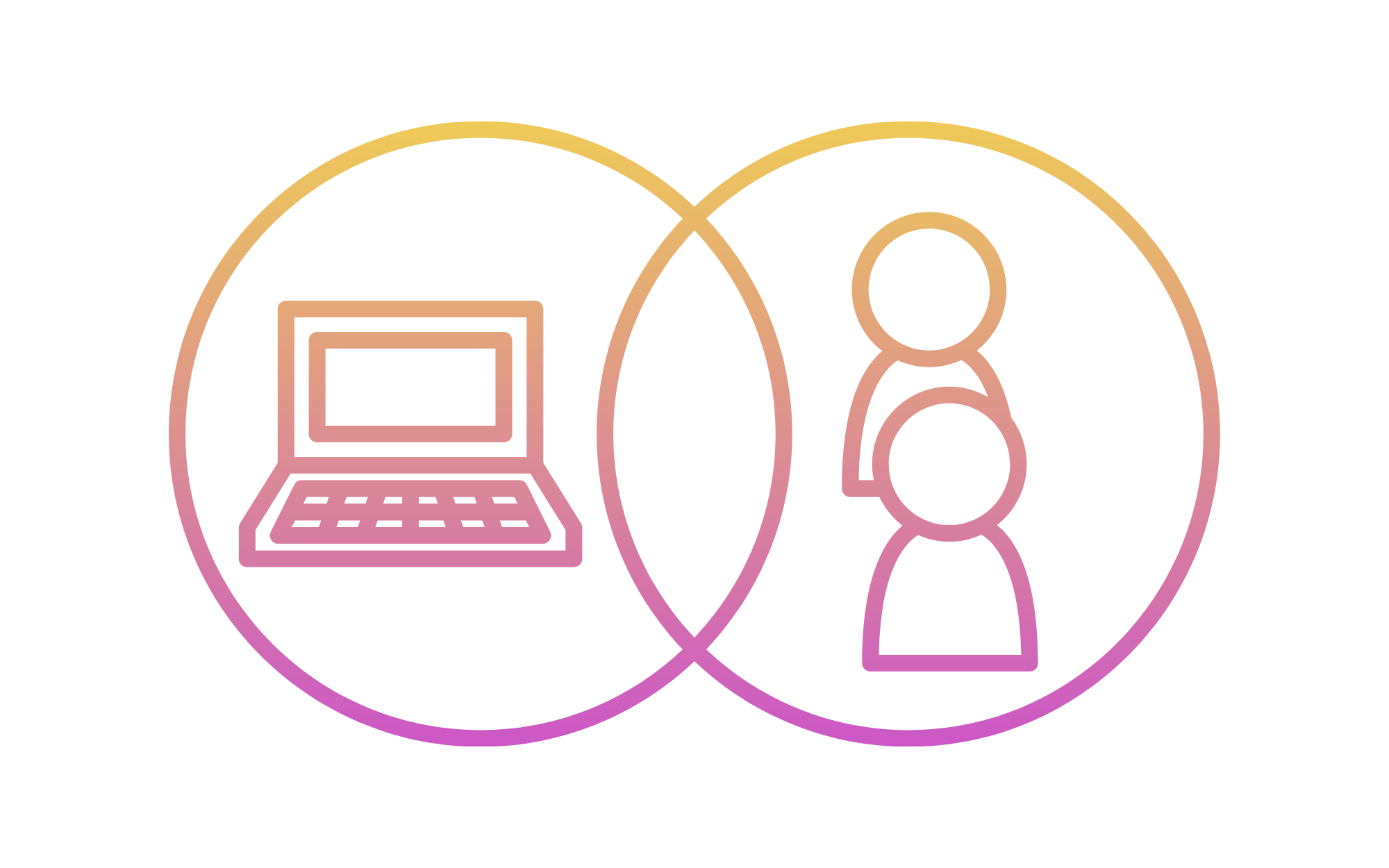 The Fab 5: Sparking Colleague Engagement in a Hybrid Work Setting
Each month, we share a top five list of ideas to help you advance your career, have fun, or learn something new. This month we're looking at generating connections among your team in a hybrid work setting. As global communicators, we are often turned to by leadership for innovative engagement strategies that will attract and retain top talent. As organizations now compete globally, employees have more choice about who they want to work for, where and when they want to work and more. The power dynamic has shifted towards employees setting requirements as opposed to the company mandating how things will go. Change management consultant and IABC DC member Tracy Imm offers five ways that global communications professionals can recommend and implement to spark colleague engagement in a hybrid work setting:
Take Action on Engagement Survey Recommendations: All too often organizations survey the workforce and fail to take action on the recommendations made by colleagues. By not taking action, trust erodes over time. Reporting back that "we heard you" and we did something with your recommendations goes a long way in building a culture that values each and every person. If there are sound business reasons for not being able to implement a particular suggestion, then explain the "why" behind the decision to not move forward. This goes a long way towards acknowledging the idea and treating colleagues as professionals.
Add Mental Health Benefits to Total Rewards Package: A silver lining from the global pandemic has been removing stigma around mental health issues and seeking resources to deal with mental health concerns. If your organization does not already have an Employee Assistance Program (EAP), then consider adding this very valuable benefit to your Total Rewards package. Several organizations have increased the number of free visits that an employee can receive under their current EAP arrangement. Consider bringing in outside healthcare professionals to lead "Lunch and Learn" webinars on topics like self-care, meditation and mindfulness and other wellness issues. Sending the signal to employees that you care about their whole being engenders loyalty to the organization.
Champion Flexible Work Schedules and Policies: Another benefit from the global pandemic has been the shift from 100% in person working to 100% remote and hybrid set ups. Organizations now have access to talent all around the globe to fill open roles and businesses that are not championing flexible work schedules are seeing higher attrition as talented employees find employment that works for their desired lifestyle. Women in the workplace have found themselves sandwiched between childcare and eldercare responsibilities balanced against work duties. Organizations that accommodate flexible work schedules and eldercare/childcare benefits are finding themselves highly desirable places to work.
Implement a Marketing Campaign that Highlights Corporate Social Responsibility Activities: Millennials and Gen-Z are looking to work for organizations that take corporate social responsibility seriously. Recruitment branding that highlights the work employees are doing in the community can be a tactic that tells the candidate "we are committed to the communities where we live and work.
Host Fun Online Team Building Meetings: Zoom fatigue is real. That said, you can create and host online team building meetings that add an element of fun to the hybrid workplace. In some cases, employees are onboarded remotely and will never meet in person with their teammates. Informal get togethers can create community and engender trust, teaming and more. If your organization uses assessments like StrengthsFinders or DISC, then have everyone share their results and talk about what they want fellow workers to know about their strengths and preferences.
Contact Information:
Tracy Imm, ABC, APR
https://www.linkedin.com/in/tracyimm/