December Newsletter – Have a Safe Holiday Season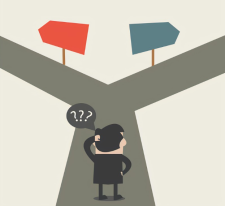 To Communicate or Not to Communicate
There are a number of celebrations and remembrances during the month of December: Religious and cultural holidays, such as Hannukah, Christmas, and Kwanzaa; observances, like World AIDS Day, Pearl Harbor Remembrance Day, and Human Rights Day and Month; and even the lesser-known celebrations of National Green Bean Casserole Day (Dec. 3), National Cat Herders Day (Dec. 15), and National Call a Friend Day (Dec. 28).
When it comes to celebrating special days, as communicators, how do we choose what to acknowledge?
Some may choose to ignore every holiday and observation to avoid potentially excluding or offending groups of people, while others choose to celebrate everything. Neither is perfect, and it truly depends on your workforce and company culture; however, Dennis Fischman from Communicate! Consulting offers a way to blend the two approaches: turn holidays and social and cultural observances into learning opportunities. If your company has a DEI department or leader, lean on them for information and support. Ask questions, poll your colleagues, and set up ways – like an intranet page – where employees can find out more about the holiday/observance. If there is a "don't" to go with the "do", don't force celebrations on anyone through mandatory events. Remember, not everyone celebrates the days we do or in the same ways that we do.
Happy… Everything Day!
Want to see more December observances? Check out this article from Women's Day.
Tips for Communicating During the Holiday Season
Between professional and personal gatherings, increases in business volume, vacations and time off, and all those Secret Santa gifts to purchase, the holidays can be hectic. Below are a few tips for communicating with your employees and customers during the holiday season.
Encourage open communication and collaboration. Encourage employees to collaborate on both work projects and time-off schedules to make sure all the bases are covered without the need for managerial intervention and consider posting your department's or office's time-off schedule so all employees can see. Empowering employees to work things out on their own encourages compromise and camaraderie.
Clearly (and concisely) communicate need-to-know information. Do you have a special holiday schedule or hours? Are you planning any special sales or promotions? How can people reach their teammates, supervisors, managers, and clients? These are all pieces of information your employees and clients will find helpful as they also navigate communicating during the busy season.
Match your audience's communication style. Remember: people respond to outreach that mirrors their behavior. Use communication methods and vehicles that your employees and clients will relate to and also use. Social posts and polls, e-newsletters, blogs, and website posts are great ways to reach people who are already using their mobile (CB devices to shop and communicate with others.
Plan for chaos and prepare for flexibility. No matter what industry you're in, we've all had a moment where something goes wrong. Look back to last year at those moments that didn't go as planned. How did you and your team handle the disruption? Put a plan in place just in case something similar happens this year. Even better, meet with your team to gather feedback and collaborate on a plan that will provide adequate coverage and quick resolution in case of any emergency.
Last but certainly not least, express appreciation. As we wrap up 2022, take time to acknowledge everything your employees, team, and clients/customers have done to make this year successful. While everyone may not be able to get what they want during this time, you can keep morale high by recognizing the time and hard work they have put in. "Thank you" goes a long way!
Adapted from: Tips for Communicating with Employees During the Holiday Season (CEO Blog Nation); Holiday Communication Tips Every Small Business Should Know (Gage)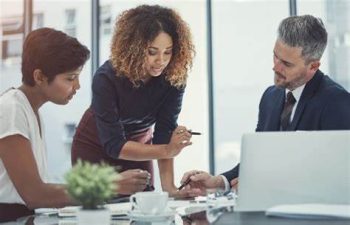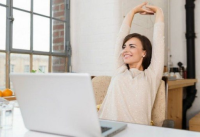 Take Care of Yourself This Holiday Season
This joyful time of year is also arguably the most stressful. Professionally and personally, there is a lot to do and wrap up before we head into 2023. Over the last few years, December celebrations have looked and felt very different, and while "normal" isn't what it used to be, it's more important than ever to take time to take care of yourself. That to-do list may be growing, but fortunately, there are many ways to stay stress free. The best part is the way you chose to take care of yourself is wholly personal and whatever works for you!
Exercising, meditating, eating a more balanced diet, taking "me time", getting outside – these are all ways to prioritize yourself this holiday season.
Here are a few strategies to avoid holiday burnout:
Pick your priorities by examining what is most important to you and letting go of the rest.
Be sure to pace yourself. Shop early to avoid feeling rushed by last-minute shopping.
Shop online if crowds stress you out. We have all seen the videos of fights breaking out over TVs and toys. There is no need to stress about shopping for the perfect gifts.
Don't overcommit. Saying "no" to others is hard, but why push yourself to attend every event this season. Set some time to relax and do something for you.
Delegate! Doing everything yourself is a guaranteed ticket on the burnout train. So don't be shy about delegating.
Be realistic in your expectations of others. We are all in this together.
Get some sleep. Don't let the craziness of the season cause you to sacrifice sleep. (Easier said than done, right?)
Don't forget to have fun! The holidays are a time for family and friends, looking back on the year that's past, and looking forward to a new year and new start. Enjoy it!
Sources: 7 Smart Strategies to Avoid Holiday Burnout | Psychology Today; What Is Self-Care and Why Is It Critical for Your Health? | Everyday Health; Self-Care: 12 Ways to Take Better Care of Yourself | Psychology Today