August Newsletter – Your Leadership Is Needed
Chapter Election Results: IABC DC Metro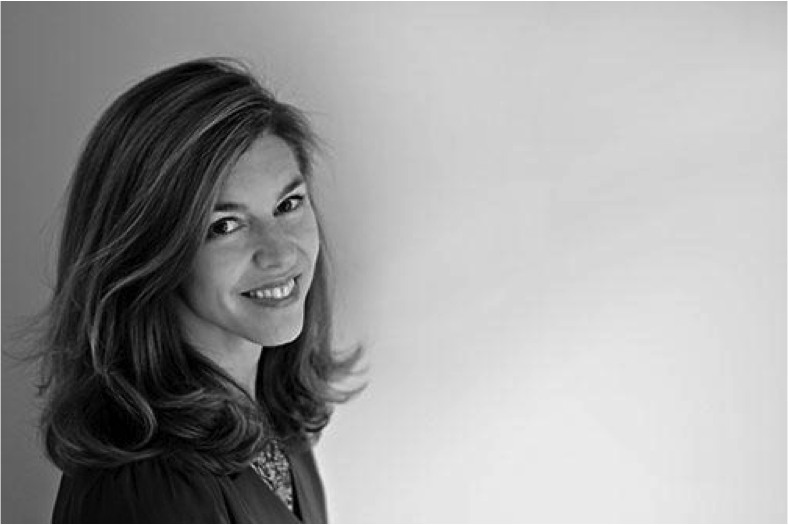 Communicators: A Missing Link in Our Fight Against Disinformation
by Deanna Troust 
A benefit of working for myself is being able to focus on the issues I feel are most pressing, and the disinformation epidemic is at the top of my list. Falsehoods are causing confusion and vitriol in our spaces, threatening our democracy and disrupting progress on other social justice issues, from health disparities to climate.
From my work with top cybersecurity researchers I know there are excellent minds tackling the tech and policy aspects of this problem. But fewer efforts are focused on human-centered, community-level approaches to stemming the spread of mis- and disinformation. 
You're Needed at the Table
Despite our deep knowledge of channels and behavior, I've seen few, if any, instances when communicators are involved in designing solutions to this problem. Which, since it's a communications issue, makes no sense. We need you and your talents in this fight.
And if the response to my session at the 2021 IABC Virtual World Conference was any indication, many of you are looking for ways to contribute.
One reason communicators are needed is that some feel that disinformation — the intentional sharing of falsehoods to cause confusion or harm — is an "other people" problem; something for [luddites/the gullible/conspiracists/political hacks] to address. At the start of one of my pilot workshops, a participant said, "Why is this our job to fix?"
Yet this problem affects all of us. Disinformation purveyors are more sophisticated than most and use tactics that are largely in the dark. And how can we look the other way, when: 
The Buffalo shooting was fueled by disinformation — a conspiracy theory about whites in America somehow being "replaced" by people of color;

Countless COVID deaths were fueled by disinformation — about the vaccine being unsafe in all sorts of ways that were not grounded in fact; and

Disinformation about critical race theory has sparked actual legislation in 36 states?
We all deserve access to fact-based information so we can make the decisions that best work for us. I was propelled into this space in 2017, when that civil right came under threat by political voices who were discrediting quality sources of information and seeding a subculture that embraced lying for power. 
A Solution
This summer I'm launching an antidote I've been working on ever since: Truth in Common, a workshop series and digital community for those who are tired of feeling confused and want to become savvier consumers of information. Truth in Common participants reflect a range of political views and, through respectful facilitation and interactive exercises, learn:
How disinformation campaigns work and who's behind them;

Why people share falsehoods (hint: it's less tech-y than you think);

The downside of tailored news feeds and how we can each diversify them; 

How to counter disinformation in the moment; and

Cool tech tips like browsing in incognito mode and reverse image search.
After pilots in Pennsylvania, Buffalo, and Dortmund, Germany, we've found that there's far more common ground than we might think.
Truth in Common is designed to scale with the help of communicators. It places our expertise and passion for authenticity at the center of this complex problem. For me, after 20 years in social change, diversity and inclusion, and tech, this feels like a calling.
Free Webinar: If you'd like to learn more, you can visit truthincommon.org or join our upcoming informational webinar on Tuesday, August 23 at 5:00 p.m.: RSVP here.
Deanna Troust
founder and president
truthincommon.org and 3storiescommunications.com
LinkedIn
Twitter: @DeeLT
5 Tips for Stronger Staff Comms
2022 is one of the toughest years to lead an organization — with hybrid work and lingering COVID disruptions making it hard to sustain team culture. We all know how to lead our teams, but recent data also shows those same teams are starving for more.
74% of communicators think their updates are concise and effective.
40% of employees agree.
Clear, transparent context is often the missing link. BP U.S. Head of Comms JP Fielder and ID.me CEO Blake Hall shared a few ideas for any leader to strengthen their staff comms:
Restate your North Star. "Whether you're in consumer goods or helping cure cancer, stakeholders and staff need to understand what you're all trying to do," Fielder says.
Revisit company values. "How can we define culture, not in terms of abstract values, like 'excellence' and 'integrity,' but by habits you would reward," Hall says.
Evolve communication. Even hybrid teams are social creatures. Build in ways to scratch that itch — Friday town halls, meetings, off-sites — and evolve them as you grow.
Prioritize empathy. "Employees want to know there's going to be efficiency, even in big companies," Fielder says. Set up ways for staff to work from home without sacrificing what makes office life smooth.
Seek feedback, often. Formal surveys catch issues and opportunities early. "When people know they have a voice," Hall says, they're a lot more likely to stay.
At Axios HQ, we built a whole methodology — called Smart Brevity — around clear, efficient communication. On September 20, IABC DC and Axios HQ are hosting an event that dives into what it is and how it works. Hope you'll join us!
— Emily Inverso, Axios HQ
Celebrate Black Business Month in August
According to the Minority Business Development Agency, there are 3.23 million African American-owned businesses in the U.S., of which about 124,000 are firms with paid employees. African American-owned employer firms contribute $128 billion in U.S. economic output and 1.18 million jobs (2018 data).
Black Business Month aims to celebrate the role of African American-owned firms in the U.S. economy. The National Black Chamber of Commerce and U.S. Black Chambers, Inc. (USBC) — both based in Washington, D.C. — are working to advance awareness of and appreciation for African American-owned enterprises.
The USBC "provides committed, visionary leadership and advocacy in the realization of economic empowerment," supporting African American chambers of commerce and business organizations in their work of developing and growing Black enterprises through the creation of resources and initiatives.
The NBCC, founded in 1993, is dedicated to economically empowering and sustaining African American communities through entrepreneurship and capitalistic activity. The organization has 140 affiliated chapters in the U.S., according to its website, as well as international affiliates.
For African American-owned businesses seeking financial relief, a grant-making initiative by the Coalition to Back Black Businesses begins a new application period this month. Backed by American Express, ADP, AIG, Altice USA, Dow, S&P Global Foundation, Shopify, Stanley Black and Decker, the National Black Chamber of Commerce, National Business League, U.S. Black Chambers, Inc., Walker's Legacy, and the U.S. Chamber of Commerce Foundation, the Coalition is providing over $14 million in grants, training, and resources to empower Black-owned small businesses in distressed communities. Grants are typically $5,000, although the Coalition is providing "a select few" with $25,000 awards. Learn more here.
Image source: Pexels (Adrienne Andersen)