Think Patented
Speakers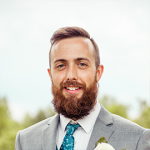 Sean Ferguson
Manager, Technology and Development

Passionate about technology and design, I oversee the development and strategy of a wide variety of projects ranging from custom web development, ecommerce sites, omnichannel marketing campaigns, and workflow integrations. Over the 10 years of my professional experience, I've witnessed how quickly and dramatically the technology landscape and the needs of companies can change — and look forward to what innovation the future brings.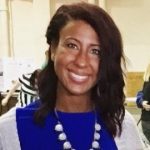 Katy Robinson
Project Coordinator for the Bitstorm Connect team at Think Patented
A strategic planner, lover of organization, coffee and my golden retriever, Gatsby. As the Project Coordinator for the Bitstorm team, I have the unique opportunity of working with the Creative and Development teams on a variety of projects. I love getting to work on different projects day-to-day, learning something new from each project and applying it to the next.