IABC DC Happy Hour
October 25, 2022 @ 6:00 pm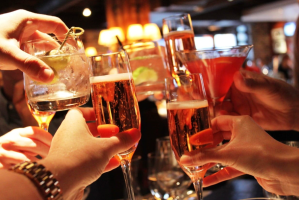 We're back in person! Join the IABC DC Metro Board for a happy hour event at The Midlands Beer Garden in DC.
We're excited to see people again! Join us at Midlands Beer Garden for a casual happy hour get-together on Oct. 25th. You'll receive a wristband when you check in which will allow you to put drinks on our tab (until we run through our limit).
It's Member Month at IABC, so this is a great opportunity to introduce friends and colleagues in communications to the organization. It's also simply a great excuse to gather together and enjoy the fall weather and a great beer list (Midlands also serves drinks other than beer, FYI). This event will take place rain or shine. If the weather is nice, we'll be at couches around the fire pits outside. We can't wait to see you!